Another week, another thirst-inducing-breath-stopping photo from actor Garrett Clayton. This time – it's the bathroom mirror selfie we all know and love, sans clothes (there's a towel though, because, well, Instagram.)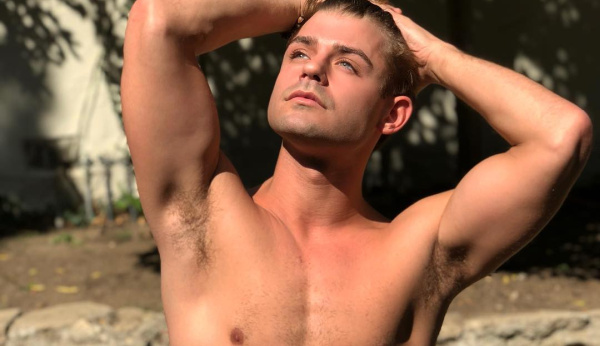 27-year-old Garrett Clayton used to be a Disney Channel star, but those days are far behind him now. He ditched that image when he played gay porn star Brent Corrigan in the King Cobra biopic, and recently we've been getting sexy photo after sexy photo.
And now – it's towel time.
… Which came a few days after bathing-suit time –
What's next? We can't wait to find out.