Summer's almost here, and you know what that means – hot celebrities like Garrett Clayton put that hot summer body they worked so hard for on display. Good thing he went to the beach! One fan, though, decided to raise some… hairy issues.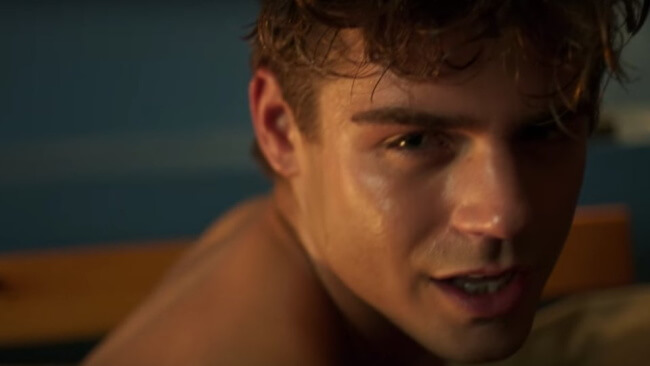 27-year-old Garrett Clayton, The former Disney star who we saw last year as gay porn star Brent Corrigan in King Cobra, is really spoiling us lately. Last month, he was a sexy, shirtless skater – and now he's a sexy, shirtless beach boy.
While we were focusing on that body (and perhaps on that strawberry), one guy on Twitter was busy telling Garrett off because of his shaving. "Bro. Stop shaving. You're not a little boy anymore", he wrote.
Well, Garrett had an answer:
Bro. It's called manscaping and I'm not ashamed. Sometimes I let it grow and sometimes I don't. #MyChoiceMyLife https://t.co/glrSB6dDPi

— Garrett Clayton (@garrettclayton1) May 11, 2018
Hey, he's hot either way. Now here's Garrett shirtless in the kitchen: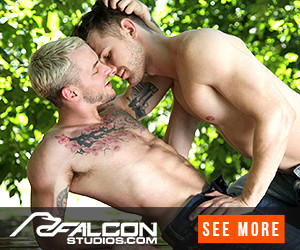 And shirtless on a towel:
Good thing summer's coming!