Garrett Clayton is a great actor – but, what can we do – he also has an incredible body, and gladly for us – he's not afraid to show it.
But when he stripped down to his briefs, there was apparently something very bulgy down there – so much so, that his observant fans quickly noticed some pixelation, possibly to… hide that thing from prying eyes.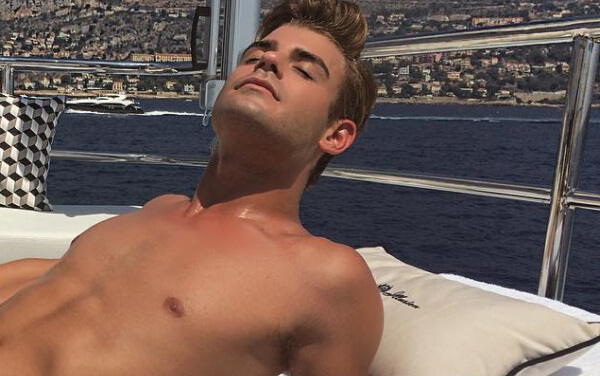 Garrett Clayton, The 26-year-old actor who we saw last year as gay porn star Brent Corrigan in King Cobra (and, before that, was a Disney Channel star!), is working on something new these days.
While in the… "office", he stepped into a trailer full of clothes – and settled for a pair of tight briefs:
Another day in the office. If that office is a trailer of clothes (that I'm not wearing) O, I thought this umbrella would be a nice touch. 👍 pic.twitter.com/yJaTesdI9g

— Garrett Clayton (@garrettclayton1) September 21, 2017
As impressive as that photo already is, Garrett's fans quickly noticed something peculiar in the "bulge section". "Have you pixelated the good stuff?", one of them asked.
Have you pixelated the good stuff? 😜

— Stephen O'Brien (@bg_evl) September 21, 2017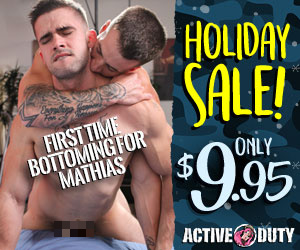 And another one, kindly zoomed in on the "good stuff", where indeed, you can see a blurred/pixelated circle.
can we just…. pic.twitter.com/HTtmEl7InX

— ariana run pop (@amensteven) September 21, 2017
Oh well, now we want to see the original. But the blurred photo is just as hot, so we're OK.