It seems Davey Wavey likes to get naked. On YouTube, that is. So this time, he's doing it with a cute YouTubers couple from London – Dan and Jon.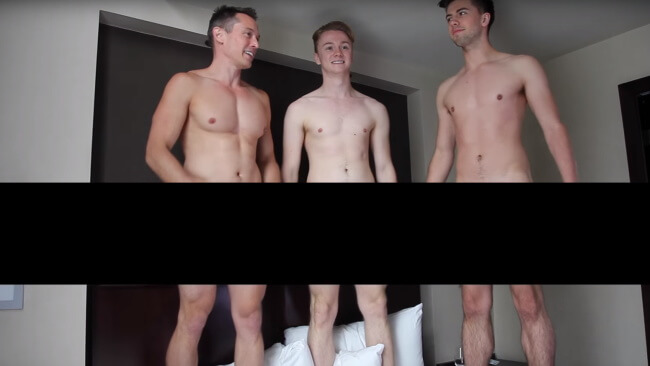 "I'm obsessed with nudity", Davey explains. And indeed, we've seen this a couple of times before – such as when Davey got naked with porn stars Blake and Casey, or when he got naked with Julie Vu… you get the point.
Dan and Jon are the latest addition to the list, as Davey wanted to see what it would feel like to get naked next to a real-life couple. They look quite shy and nervous – but they manage to go through with it like champs.
"Everything is over-sexualised now, and it shouldn't be", Jon explains. "If we kiss on our videos people are like 'oh there was a lot of kissing on that'. And if it was a straight couple no one would say that."
And then they take their clothes off.
Watch the full video right here: