A gym where all the boys are naked? Sounds like a dream. But when you actually think about it… might not be as hot as it sounds. The YouTube duo of Langers and Mash are here to demonstrate.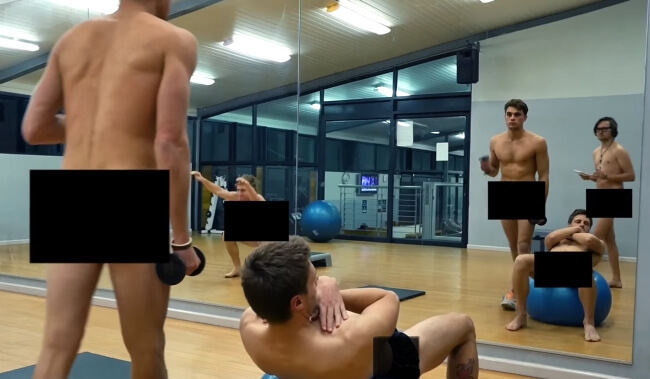 "Langers and Mash" are Byron Langley (a stunning model from South Africa, with the sexiest accent ever), and Thomas Willows. In their latest video, they present the world's first naked gym – where you never "overheat", because, well – you're naked.
In the amusing video, you'll find out why naked gymming is the perfect way to study the male form, how it's just as hard to cancel your contract, and what Byron looks like naked (well, almost).
Watch it right here: