Davey Wavey has made a satirical video about "how great it is to be a straight guy". But the real treat of the video is Byron Langley – a YouTuber from South Africa, with a sexy accent, who is probably the hottest new thing you'll see this week.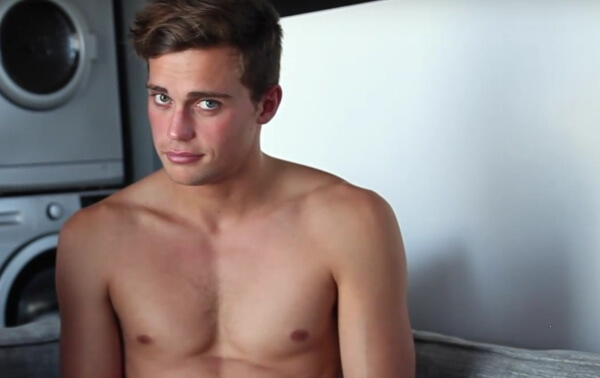 While Davey talks about the issues that straight guys face, and the contributions they've made to the English language ("Bro!"), Byron doesn't get to say much.
But it's OK, we don't need him to say anything, because when he finally takes his shirt off, the world turns quiet.
If you want to see more of this handsome fellow, his Instagram account doesn't disappoint:
And then there's…
And yeah, vitamins are important:
https://www.instagram.com/p/BEeB7Klv8f5/?taken-by=byronlangley
Now watch him on Davey's video, right here: