Some 80's stars had continued success over the years, some have disappeared, but Corey Feldman is still around – sort of – after he just gave the weirdest "Today" show performance on Friday.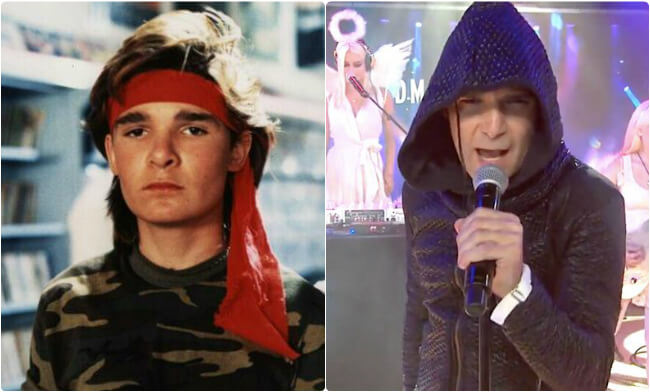 If you grew up in the 80's you must have known Corey Feldman, who was part of a group of young stars that appeared in several of the decade's hits, such as "The Goonies", "Stand By Me", "Lost Boys" and others.
He wasn't able to hold that success as an adult, and in recent months was also vocal about the sexual molestation that he allegedly endured as a child star in Hollywood.
Now, he's releasing a double music album, "Angelic 2 The Core". His appearance on the "Today" show started with a short interview ("If you look closely at the artwork on the album, you'll see that it's me trying to crawl out of the fiery pit and it's the angels pulling me out"), and went on with a musical… "performance", complete with a foreboding hood.
The internet is having a field day with this – but we'll let you be the judge: