1. Christopher Atkins (Current Age: 54)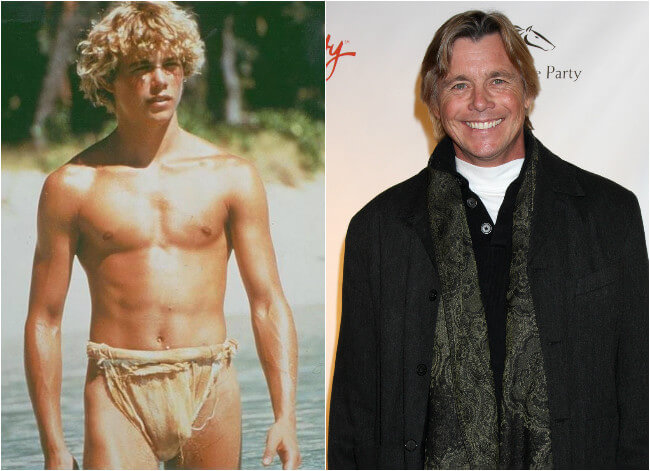 If you were alive – and gay – during the early 80's, you remember Christopher Atkins and "The Blue Lagoon", or at least that sexy poster. A movie about a (straight) young couple discovering their sexuality, our straight friends were endlessly talking about Brooke Shields, while we were lusting after the twinkishly beautiful Atkins. These days Atkins is already a grandfather, and he's still acting – you might have seen him on one episode of CSI. To celebrate The Blue Lagoon's 35th anniversary, he even re-visited the island.
2. John Schneider (Current Age: 55)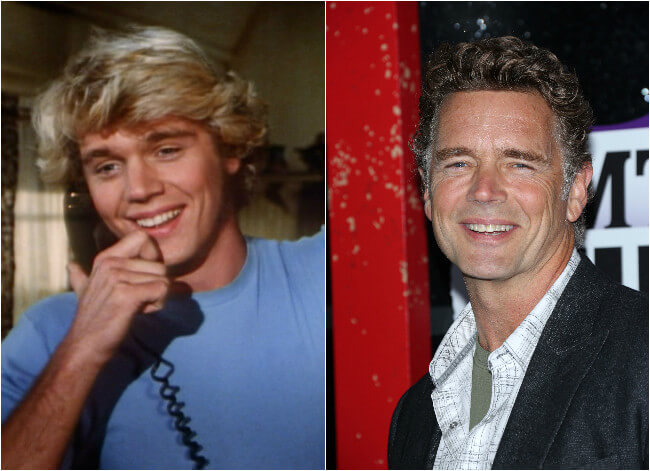 Oh, Dear Bo… "The Dukes of Hazzard" depicted a time when men were men with cool cars. But let's face it – we never cared about that damned car, we just wanted to see Bo Duke smile. Later in life, Schneider became… Superman's father in Smallville (Insert a Tom Welling memory right here).
3. Matthew Broderick (Current Age: 53)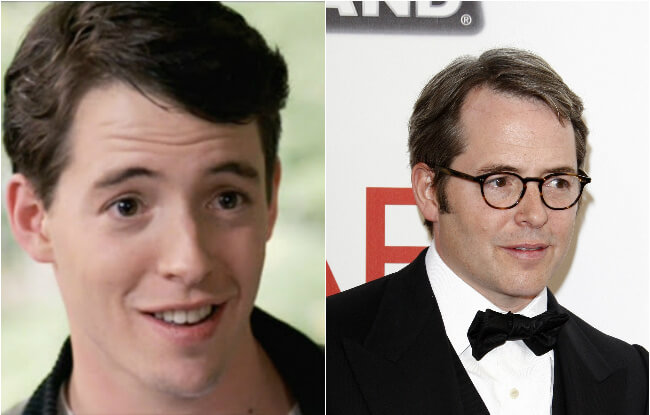 No self-respecting gay boy from the 80's could have missed "Ferris Bueller's Day Off" (1986). True, there were mostly straight boys in that movie – but Matthew Broderick was so geekishly adorable there, that we had to notice. And yes, we even remember the shower scene. These days, Broderick is still in films, and often guest stars on TV shows, such as "Louie" and "Modern Family".
4. Corin "Corky" Nemec (Current Age: 43)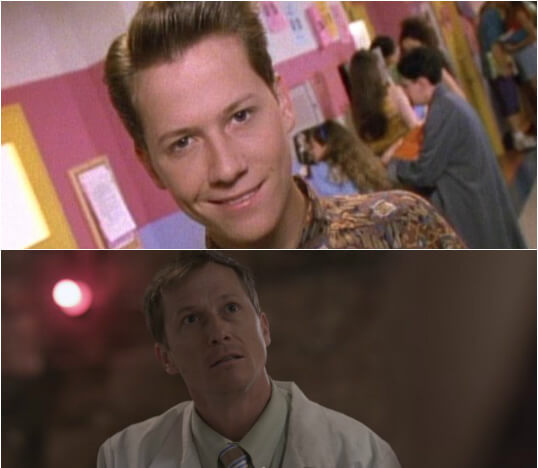 Speaking of Ferris Bueller, his "true" TV heir to the throne was Parker Lewis (even though there was a short-lived series based on the ACTUAL Ferris Bueller movie – but Parker Lewis was the successful one). We all loved his crazy high school antics, and let's face it – he was mighty cute with that blond forelock. Oh, the dreams I had of Parker coming to visit my school… These days, Nemec mostly stars in low-budget horror films, such as "Lake Placid vs. Anaconda".
5. Christopher Daniel Barnes (Current Age: 42)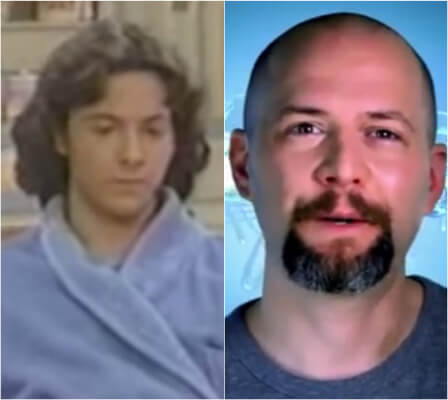 Most people probably remember him from the 1995 Brady Bunch Movie – but before that, during the late 80's, he starred in the short-lived TV series "Day by Day" as the family's teenager son, and was incredibly cute (and always wearing a bathrobe for some reason – that was his shtick in the series). As mentioned, he later appeared in the Brady Bunch movie, and to this day does a lot of voice over work – mainly as the voice of the animated Spider-Man.
6. Darren E. Burrows (Current Age: 49)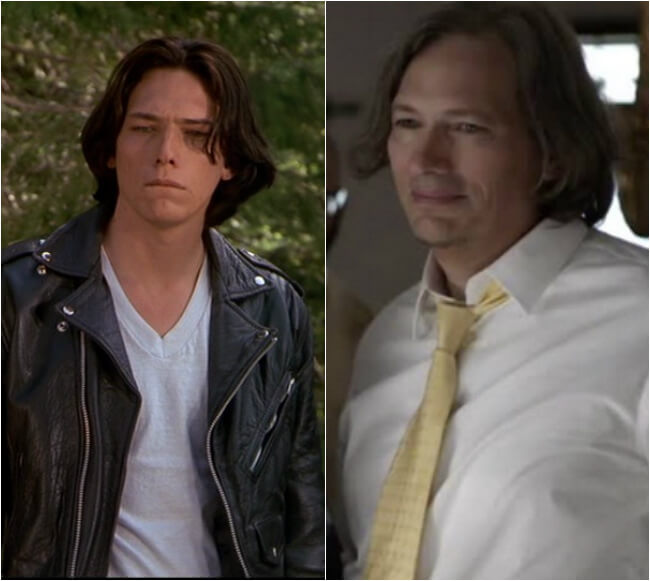 We're cutting it close here, since "Northern Exposure" debuted in 1990, but we just couldn't skip his beautiful face. To this day Burrows is mostly remembered as Ed Chigliak from that series, the sweet, adorable – and, yes – extremely sexy – half native-Alaskan. If you were watching TV back then, you're sure to remember those dreamy eyes – and luscious lips. When the show ended, he had a couple of parts here and there (of course – a CSI episode) – but never returned to his early glory days.
7. Michael Biehn (Current Age: 59)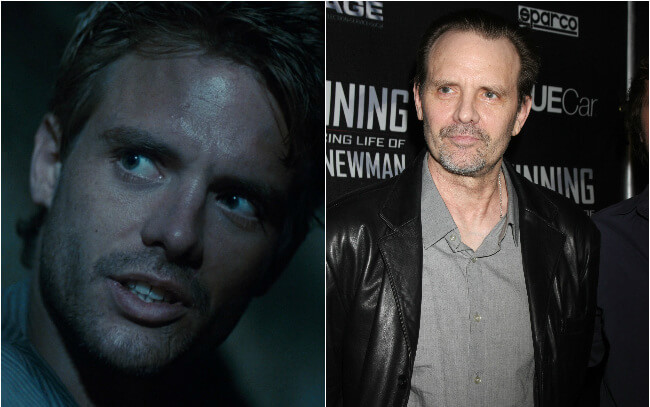 The Terminator was a great movie in and of its own – but let's face it, the fact that Michael Biehn was REALLY hot in it certainly helped. It wasn't just about his looks – it's the fact that he was brave, and caring, and strong… and, well, yes, good looking.
Oh and he helped save the world from a robot apocalypse – so there's that.
These days Michael is jumping from movie to movie – most of them flew under the radar, unfortunately.
8. Ralph Macchio (Current Age: 53)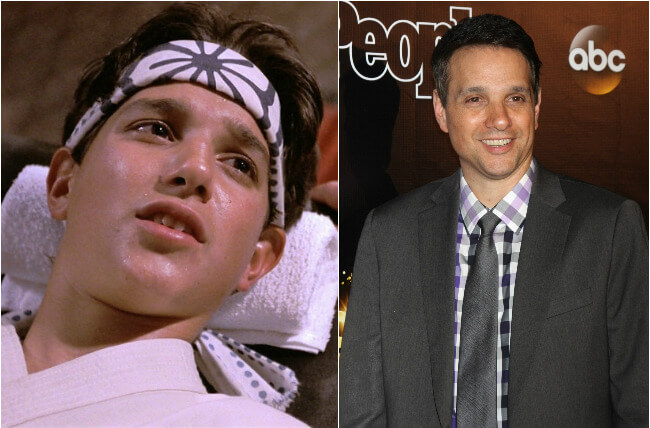 The boy who inspired millions of young gay boys to learn Karate, Ralph Macchio was unbelievably 23-years-old when he filmed The Karate Kid (1984).
Is it because we wanted to learn how to protect ourselves from bullies – or because guys look kind of hot in those loosely fitted karate suits?
These days, Ralph isn't doing much – but he does appear in the occasional movie or TV show (and even guest starred as himself on "How I Met Your Mother")
9. Andrew McCarthy (Current Age: 52)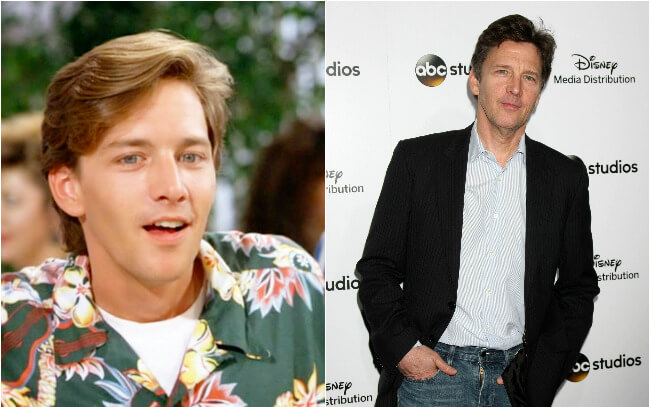 Part of infamous "Brat Pack" group of actors during the 80's, his famous role back then was in "Pretty in Pink" (1986) – but personally, I thought he was at his sexiest in the silly "Weekend At Bernie's" film (1989).
In recent years his face can be seen mostly on obscure TV shows, though he did have a guest role on White Collar.
10. Cary Elwes (Current Age: 53)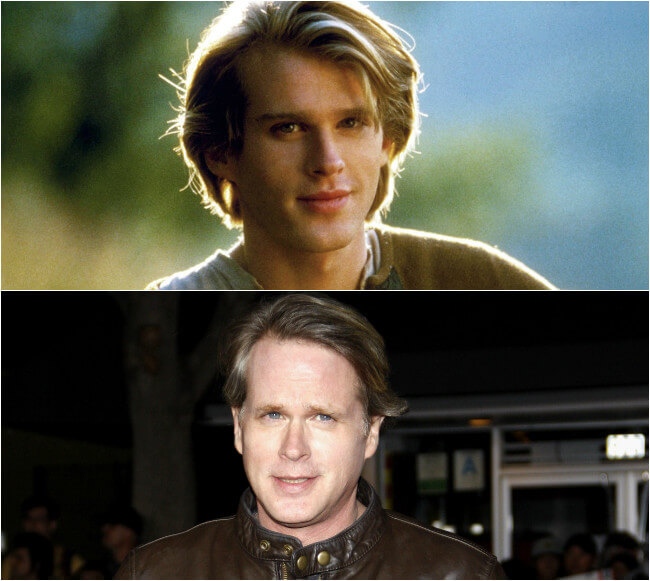 Whenever I see pictures of him from "The Princess Bride" (1987) I get the shivers. He was good looking, AND brave, AND hopelessly romantic, chasing true love… of course, I always wanted him to forget about that princess and say "As You Wish" to me…
These days, he occasionally appears on TV shows and movies, and had a recurring role on the series "Psych".