Colton Haynes, the 29-year-old Arrow and Teen Wolf actor, shared some very sad news about his mother on social media today.
Colton's mom, Dana Haynes, has "advanced cirrhosis of the liver and kidney failure", and the family were told to spend what time is left to say goodbye to her.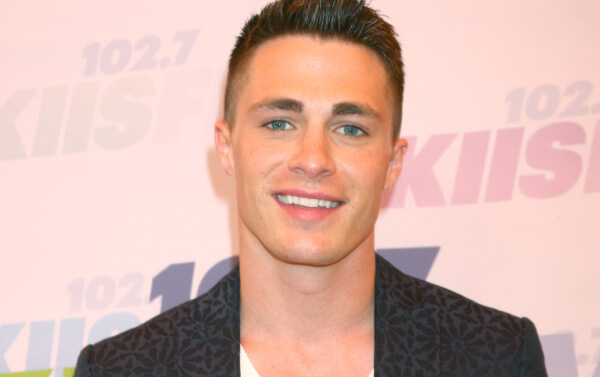 Colton Haynes had a lot of good news these past 12 months – he first got engaged, and then married, Hollywood florist Jeff Leatham. Colton then appeared on the American Horror Story: Cult, and recently even returned to his role on Arrow. 
But then the bad news about his mother came, as Colton shared on his Instagram page. Yesterday, Colton shared this photo, of him standing next to his mother in her hospital bed. "Mom…you are the strongest person I've ever met", he wrote in the caption.
https://www.instagram.com/p/BfaL3CXj3hn/?taken-by=coltonlhaynes
Today, Colton shared another photo of his mother, this time with the full explanation.
"My mom, Dana, always loves to laugh", he writes. "Even when her liver and kidney doctors gave us the worst news you could get, my mom looked at us and said, 'The best thing to do in these situations is to laugh.' She then chuckled so loud you could hear it to the other end of the hospital.
"My mom has been in and out of the hospital since January. After multiple tests we found out she actually has advanced cirrhosis of the liver & kidney failure.

A diagnosis that can be cured with a liver transplant… however… that bad news I mentioned before was that she doesn't have that much time to wait for a new liver. The doctors suggested that we now focus on my mother's quality of life rather than quantity of life. It's heartbreaking.

My strong mother has always been the anchor of this family and our best friend. Now we're being forced to say goodbye to her."
In an effort to improve her quality of life, the family decided to take her home, but the 24/7 care costs a lot, so Colton's brother, Clinton Haynes, opened a gofundme page to help pay for the medical bills and home-hospice care.

The goal has already been reached, so from this point on, any extra money will be donated to the American Liver Foundation.
Read Colton's full message right here:
https://www.instagram.com/p/BfbyH5CjbHV/?taken-by=coltonlhaynes