Yoga is good for you. It's healthy, it works the muscles, it helps with breathing and concentration… But you know what's even better? Watching hot men – like YouTuber AbsolutelyBlake and his roommate Jordan – doing yoga together. In their underwear.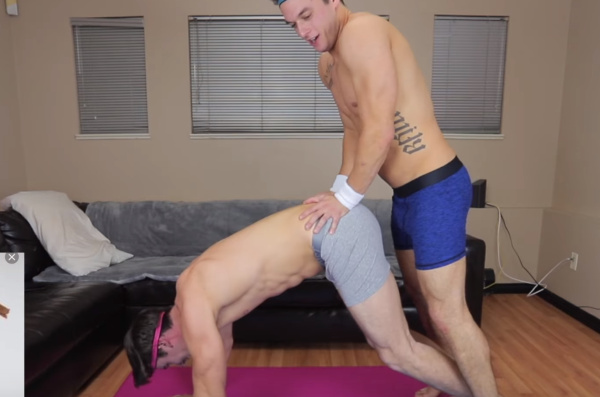 While we often get busy staring at AbsolutelyBlake's nude photos on Instagram, he's also a popular YouTuber, and some of his videos are just as sexy, if not more, than his photos.
This time, Blake is having fun with his roommate Jordan again – we've seen them playing a stripping game in the past. This time, the stripping part doesn't take long, because they're testing out new underwear.
https://www.instagram.com/p/BsTbKUWh82G/
But then, comes the "yoga challenge" part, where they have to do poses from photos. They have some trouble deciding who's going to be the bottom (Spoiler: Jordan), and, well… enjoy: