Colton Haynes, the Teen Wolf and Arrow star, came out earlier this year. Now, in a very revealing cover story for Out magazine's September issue, he talks about his father's suicide, his early relationships, and the closeted years in Hollywood.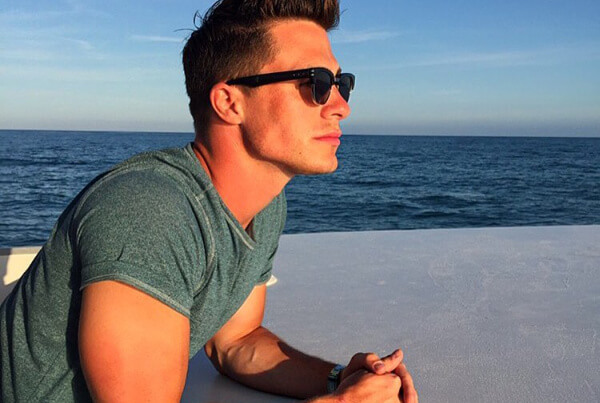 Haynes grew up on a farm in Kansas. He came out to his family and friends when he was 14, which led to bullying and dismay from his family. He decided to rebel – and ran away from home for 3 weeks. While there, he was informed by a relative that his father had committed suicide.
I'm the last person in the world who would say, 'Oh, my dad—pity me. But I was told that my dad killed himself because he found out I was gay.

So, of course, I lost it and was like, 'How could you say something like that?', And no one will ever really know the truth.

But my brother and my mom went to pick up my dad's stuff, and the only picture on his fridge was my eighth-grade graduation picture. So I was just like, Fuck."
When Haynes arrived to Hollywood, he was told to go back into the closet – or it would hurt his career. It went so far, that his agents even tried to erase (from the internet, no less), homoerotic photos he took for XY magazine.
I was told that was the only way I was going to be successful. When you're young in this industry, people take advantage of you, and they literally tell you that your dreams are going to come true.

If you believe that, you'll do anything. And you do believe it, especially if you're from Kansas.

I looked like I was fucking gay-bashing. Like I hated myself or I hated the gays, which was never the intention at all. I was just young and trying to make it in this town and doing what these people were telling me to do.
And what about his current love life? "I haven't had sex in—I couldn't tell you how long", he says. "I wish had more to tell you, but it just doesn't happen."
His ideal man? "Some combination of my three celebrity crushes: John Cena, Idris Elba, and Ryan Reynolds. Someone who just descended from a mountain and said, 'I don't have any friends. Would you like to come live with me?' I'd love that".
Read the full interview right here.