The story of Shawn Mendes and Charlie Puth's gym selfies – that they presumably send to each other – is an ongoing one. In a new video, Charlie addresses that rumour had on – and also talks about his alleged nude photo which – according to some reports – was the reason for Noah Cyrus and Lil Xan's breakup.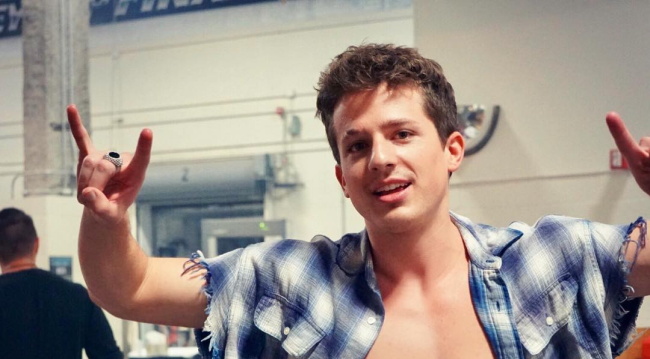 27-year-old Charlie Puth is a successful American singer, and, of course, he also looks good shirtless – maybe thanks to all those gym pull-ups.
Charlie and 21-year-old Canadian singer Shawn Mendes have been known to have some fun together (and they even toured together).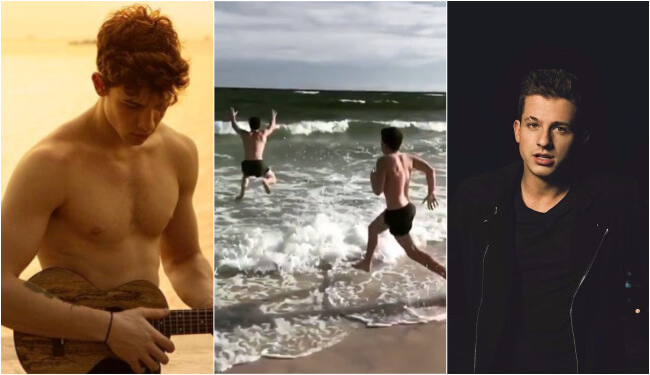 The gym selfies thing started when Shawn revealed on radio that Charlie "sent him a picture of himself". When asked whether he and Charlie were "still sexting", Shawn got all red and said – "Charlie once sent me a photo of him. I didn't reply with a photo".
https://www.instagram.com/p/B1m7aNalnu1/
And now – it's Charlie's turn to answer. In a new video, Charlie reacts to various headlines about him – including one about this topic: "Shawn Mendes Insists Charlie Puth Is The Only One Sending Gym Selfies".
"We took one picture of us working out… somehow that turned to a mountain – 'all Charlie and Shawn do is take gym selfies…'"
Hmm… so that's a No then? As for the nude selfie, it relates to a headline that said: "Noah Cyrus and Lil Xan Have Broken Up Over A Fake Charlie Puth Nude".
"I remember I saw that picture of me, and I thought – that is definitely not my body, I'm not that ripped. I woke up the next day, and I was very confused…"
See the full video right here: