When we write about The CW's Riverdale it's usually about KJ Apa – because he's the main lead, and he's super hot. But Riverdale is a show full of hot guys – Cole Sprouse, of course, and also – Casey Cott, who portrays gay Kevin.
And in a new interview, Casey finally opens up about some of Kevin's… sexual inclinations.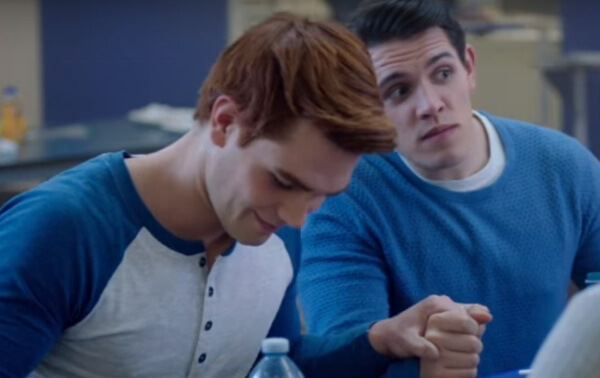 25-year-old Casey Cott plays Kevin Keller – the openly gay son of the town's sheriff, on the series based on Archie Comics. And he's had his fun moments with Archie – as in KJ Apa – such as when the two took part in some singlet wrestling…
Recently, Casey was a guest on the "Riverdish" podcast, where he spoke at length about various parts of the show – including the super-important question: Is Kevin a top or a bottom?
"We've talked a lot about this. Like, I've been sitting here for four hours and I look over at Cole and I go: 'What do you think?'. I don't know, I don't know how that works. Is there such a thing as a hybrid?"
The hosts then explain to the perplexed Casey that, indeed, he can be versatile. And if you skipped an episode – Kevin once went cruising for men. In the woods. At night. (Though we didn't see anything other than making out).
https://www.instagram.com/p/BeCKt56j40g/?taken-by=caseycott
"I think Kevin is a sweet guy," Casey responds. "I think he'd have to be dating someone really intensely to sleep with them.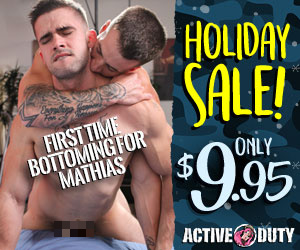 "Whatever he is, I feel like Kevin probably knows what he wants but he's playing the game. I think the cruising was sexual but was more-so lonely. I think he was just lonely."
And finally – are there poppers in Riverdale? We bet you always wanted to know. "I'm sure Kevin's got them somewhere around. I'm sure he does."