Riverdale knows exactly what we want every week – seeing KJ Apa's magnificent body in all kinds of sweaty positions.
Well, this week they delivered big time, with KJ's Archie joining the wrestling team, and getting pinned down by multiple men. While wearing a singlet.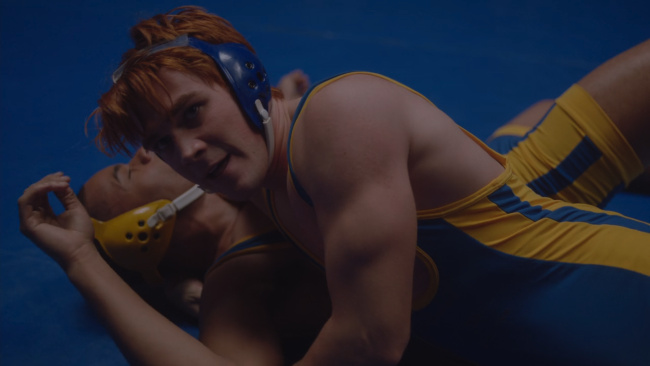 Riverdale is the CW TV show based on the Archie Comics series, with New Zealand-born hottie KJ Apa in the lead role, as Archie. It gives us constant shots of Archie in the shower, Archie playing the guitar while wearing very little… You get the point.
In this week's Season 2, Episode 11, Archie decided to join the wrestling team, in order to impress Hiram (Mark Consuelos), his girlfriend's father.
It's interesting to note the episode was directed by Gregg Araki, who is now a prolific TV director, but back in the 90's was a prominent queer-cinema director, having created the "Teen Apocalypse Trilogy".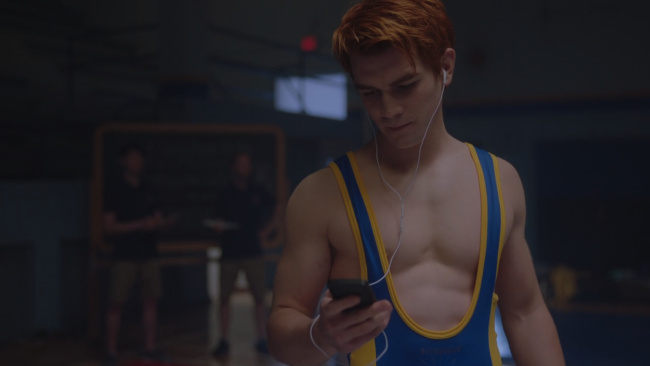 Back to KJ and his abs though – things starts off with Archie getting pinned down repeatedly by his gay buddy Kevin (Casey Cott),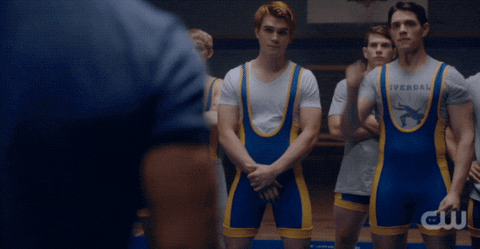 Kevin rightfully notes that Archie has "The physique of a 1970's porn star."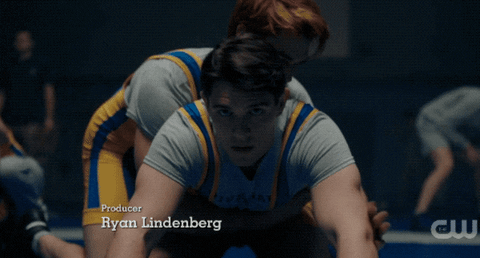 Later, Archie gets pinned down by Hiram – the very man he was trying to impress.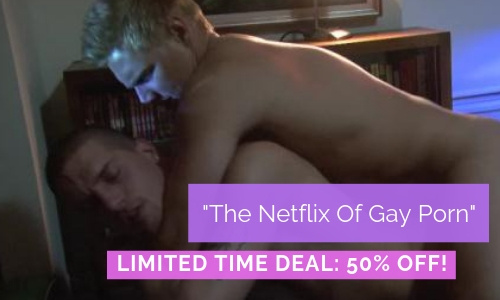 And eventually, Archie decides to finally go all in – and wrestle without a shirt. This time, finally, he ends up on top – pinning down his higher-weight-class rival Clayton (Jordan Calloway).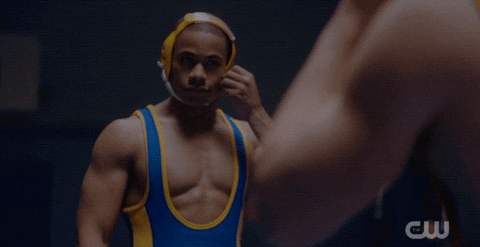 Riverdale is on The CW in the US every week, and on Netflix everywhere else. Here's a clip: