Bryan Hawn stripping down for a cover of a Louis Armstrong song from 40 years ago? Here's something you didn't think you were going to see today, but it's here – and it's quite cheeky.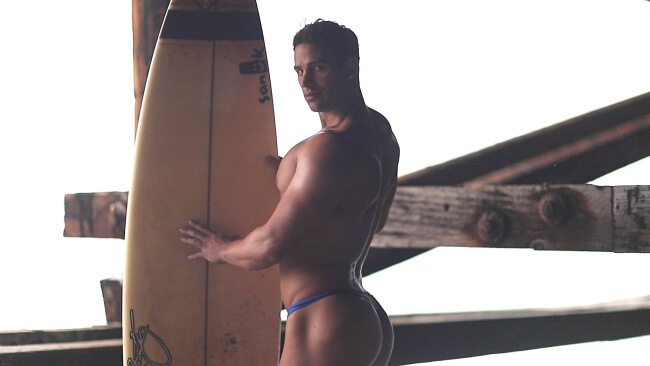 Bryan Hawn, the personal trainer and singer also known to some as "YouTube's Most Perfect Ass", has been pretty active in recent months. We recently saw him as a [naked] doctor doing Lady Gaga, and shortly before that, as a [naked] superhero with a Coldplay cover.
This time, Bryan is hitting the classics, with his version of "It's A Wonderful World." As usual he's pretty naked, though, as was the case in his recent videos, you will have to pay to see the "uncensored" version.
And if you stick to the end, there's a surprise guest who arrived during the clip's filming on Manhattan Beach….