You might have heard the name Bryan Hawn, or you might have heard his title – "YouTube's Most Perfect Ass". Either way, he's back to showing his prized asset in a video, this time with a cover to Australia singer Starley's "Call on Me".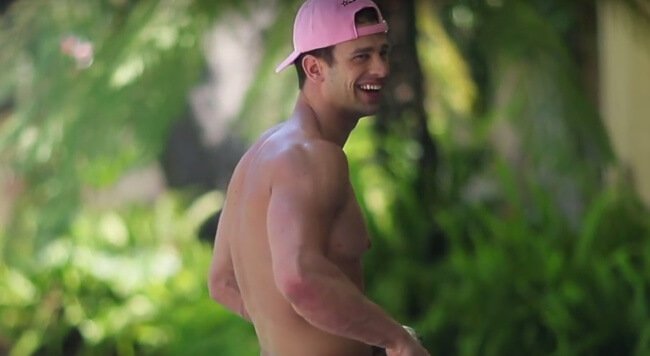 Bryan Hawn is a popular YouTuber, personal trainer and recording artist, who is known not only for his singing and training, but, well – for his impressive booty.
https://www.instagram.com/p/BUBloXohC44/?taken-by=bryanhawnofficial
His latest musical cover is of "Call On Me", a 2016 hit. The video shows Bryan playing around in a pool, and on a bed, and in other various locations that help him position himself in a way best suited to show his… you guessed it.
Unfortunately, the censored version covers most of the good parts with light beams – and Bryan is asking for $130 to see the rest: