Can you believe our last article on UK reality TV star Brandon Myers' enormous bulge was four months ago? Well, good news – the bulge is back, and looks better than even in Brandon's pair of Calvin Klein's.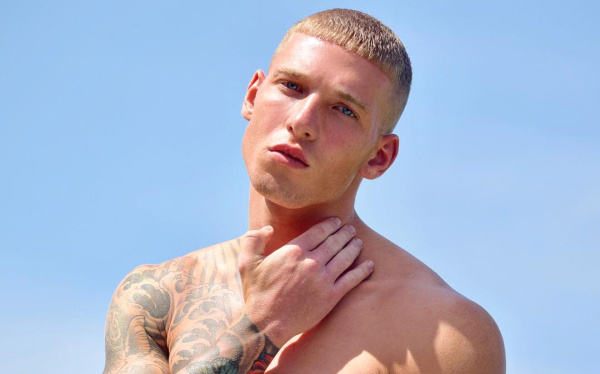 21-year-old Brandon Myers is the star of TV shows such as MTV's Ex On The Beach and Bromans. He often posts raunchy photos of himself and his big bulge on Instagram, and sometimes of his bare bum. But it's mostly about the bulge.
Brandon's latest photo, captioned simply "Klein" (you'll see why in a second), made his fans extremely happy – because it leaves very little to the imagination, at least as far as shape and size are concerned.
https://www.instagram.com/p/BkN2_cZlAsf/?taken-by=brandonpmyers
Impressed? We knew you would be.
We hope we don't have to wait four months again, though.