Yes, it's Brandon Myers again – we were trying to give the British reality TV star and his enormous bulge a bit of a rest – but then he goes around and posts a photo like THAT. We couldn't ignore it – and neither could his fans, who are staring in awe at that thing.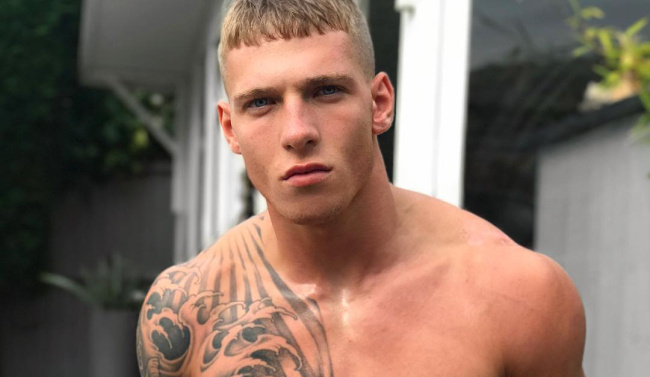 Brandon Myers is a model and actor who took part in MTV's Ex On The Beach, then appeared on another hunk-filled reality TV show, Bromans, and then claimed that his penis is 9.5 inches long – or in other words, his third leg.
Judging from Brandon's latest photo, his measurements seem to be true to life. Observe:
https://www.instagram.com/p/BcP_CSKg0nt/?taken-by=brandonpmyers
Impressed yet? His fans sure were, with the word "big" repeating in many of the comments, as well as "oh my God."

We'll try to look elsewhere now. It'll probably last a day.