Hendrik Giesler is a handsome model from Germany, who then moved to Sydney, Australia, then to Thailand… and back to Australia… and… confused? You'll forget it all once you see his piercing blue eyes. And then you'll faint once you see the rest of his body.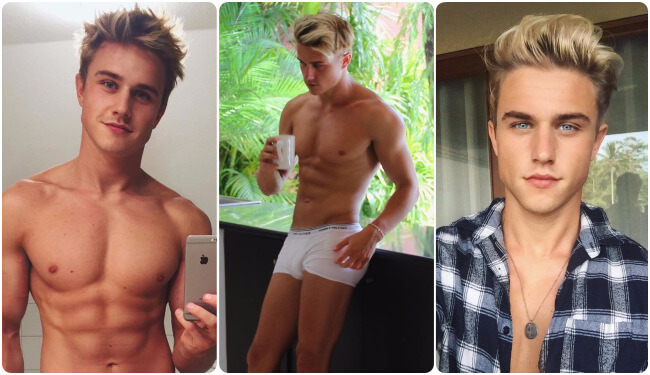 1. OK, Let's start with his beautiful eyes
2. Now this
3. That's a big palm tree between your legs
4. All wet!
5. Gym before breakfast
6. And a shower
7. Did we mention the eyes?
8. Netflix and chill
9. Pool time
10. Coffee by the pool time
11. Back in Sydney
12. Beach time
13. The inevitable shower selfie
14. Bed time
15. Just a man and his Calvins
16. Over and Out
---