Here's something that'll get your day off to a good start – Zander Hodgson wearing nothing but his (wet) briefs, pouring Pepsi all over himself. Why, you ask? Well – why not?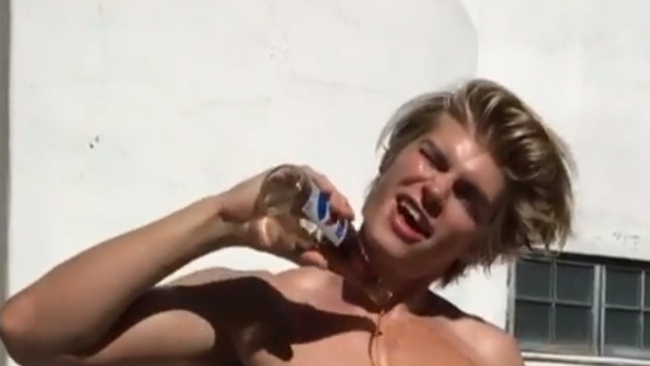 26-year-old Zander Hodgson is an actor and a model, originally from the UK, who had small roles on the UK version of Shameless, and UK soap Coronation Street, until he moved to California.
We've seen him put his incredible body on display in the past, including a pretty big… bulge shot.
This time, however, Zander is having fun by pouring a carbonated drink all over his body. Observe:
And if you're wondering what else he's been up to lately (while shirtless) – there was a day at the beach:

And moving to LA:
And we'll just leave you with that –