Zachary Howell, known to many as "The Sexy Harry Potter", posted a very revealing photo of his bum yesterday, and promised more if that photo got more than 5,000 likes.
Well, it did! So we're now blessed with more photos from that cheeky photoshoot.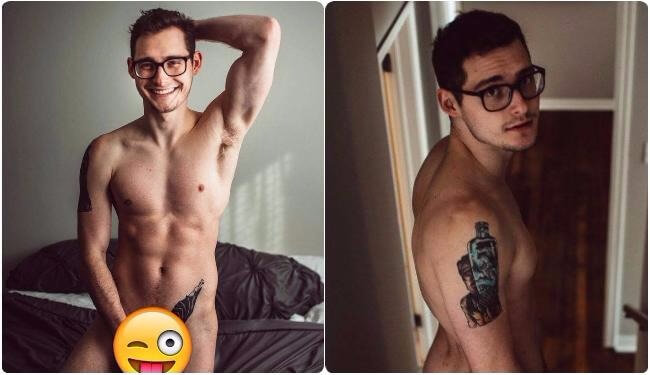 These photos are again part of the shoot Zachary did with his friend Sarah Hester, who was responsible for the famous Harry Potter shoot, as well as the Sexy Dexter shoot AND the Sexy Spider-Man shoot.
The most revealing of the bunch is this one. Unfortunately, the emoji was added by Zachary, not by us (so we can't remove it!)
https://www.instagram.com/p/BS32znQA1lC/?taken-by=mrzomzom

And another one for good measure:
https://www.instagram.com/p/BS2CZFhAYQ8/?taken-by=mrzomzom
---