Zachary Howell is a model and photographer from Oklahoma City – who sports an uncanny resemblance to Harry Potter. (That is, if Harry Potter grew up a bit and turned into an incredible stud). When Howell met with fellow photographer Sarah Hester – a magical, super-sexy photo shoot was the result.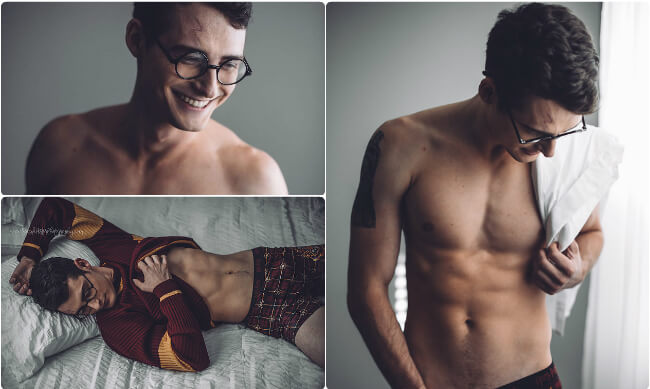 "I met Zach at a meetup I held at the studio for local photographers", Hester told BuzzFeed. "I started calling him 'Harry' because I could NOT remember his name. I jokingly asked if he would be willing to shoot a Harry Potter boudoir session and he was into the idea!'
The result? It might just make you want to apply to Hogwarts…
Happy Harry
Dreamy Harry
If you show me your wand…
https://www.instagram.com/p/BLopTBTAiay/?taken-by=mrzomzom
Oh, there it is!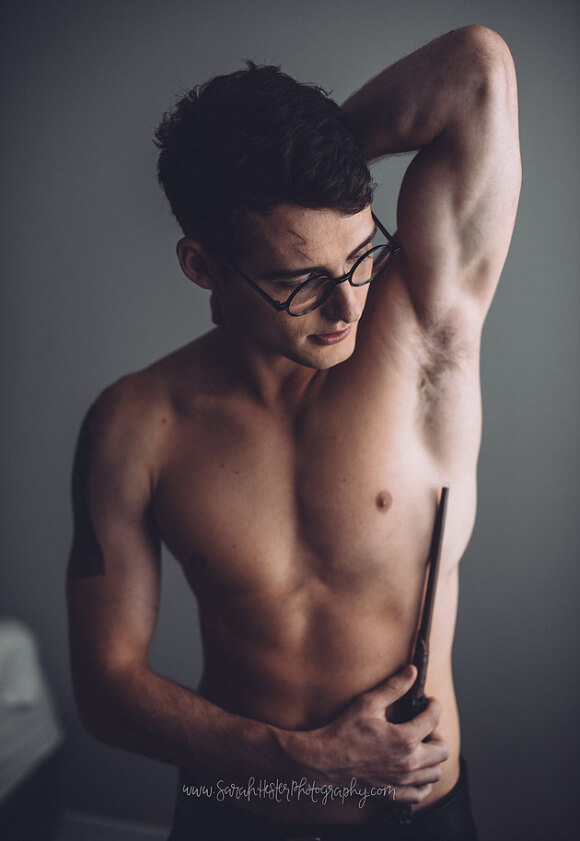 Or is it down there?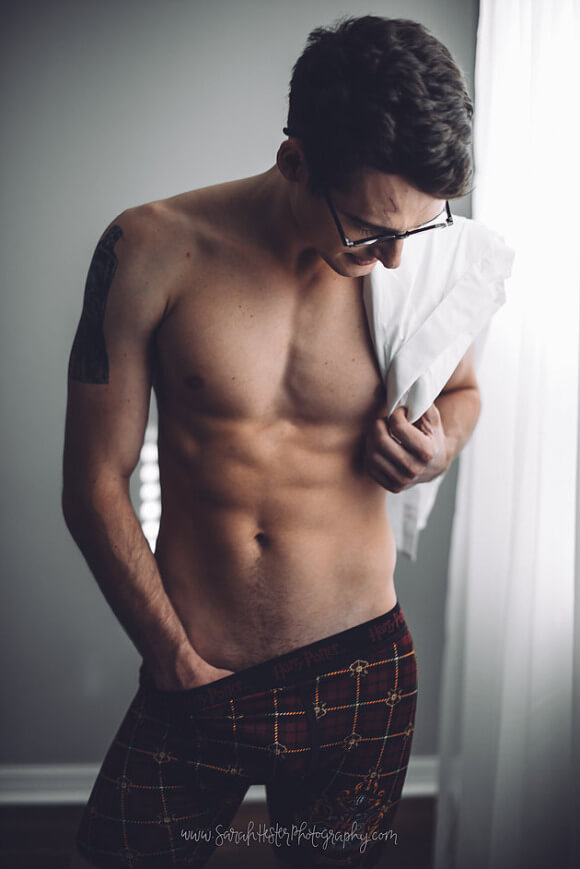 Time to go to bed. There's a big magical day tomorrow.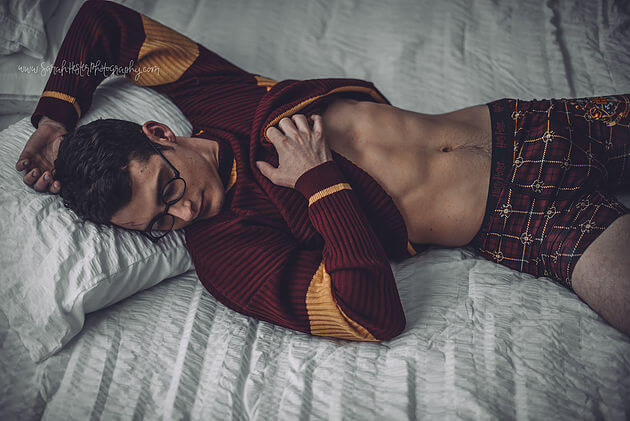 See the entire photo-shoot on Sarah Hester's website.