Be careful when you try to "prank" someone – especially if it's your boyfriend. Dion Yorkie had to learn that… the hard way, when his prank backfired in a most unexpected way.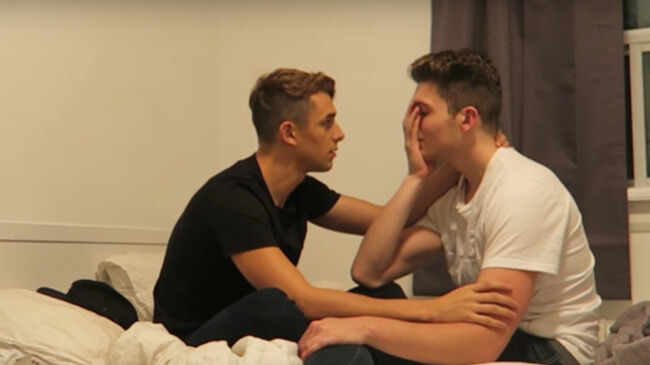 Dion is a popular YouTuber with close to 400,000 followers. His boyfriend, Sebastian, is also a popular YouTuber, and the two often make videos together. Dion's been trying to prank Sebb for a while now, and this time, his plan was to pretend he made out with another guy while on a trip.
It's pretty awkward right from the start, when at first, Dion is so embarrassed, he can't even bring himself to say the words. But then he manages to tell the story of how he met an old Grindr acquaintance at a party, and then they kissed, and made out for 20 seconds…
But then – comes the twist Dion wasn't expecting.
Watch it here: