Some might say – if you look good, you'll look good clothed AND naked. Gay YouTuber Dion says NO – There are things you need to DO if you want to look good naked.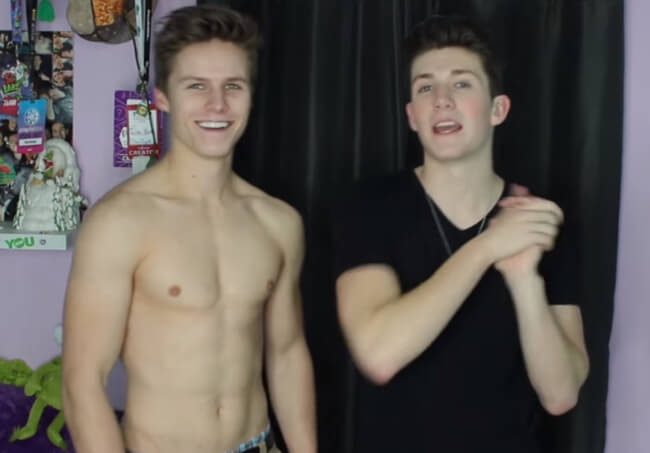 To prove his point, and teach you some tricks, Dion brought his pal Branden Sholtzy to assist him. Apparently, Branden looks great when naked – or at least when he's shirtless, as this video will surely show.
A few of the points we've learned:
Use certain specific angles
Get rid of body hair. Or don't.
Say "Peas and Carrots" while naked. Hey, it seems to work for Branden. Wonder why…
Look like Branden. Yeah, that'll work every time!
Watch the entire video right here: