The top/bottom question seems to be an endless discussion when dealing with gay hookups. But for a long-term relationship, is it really a deal breaker? And at what point should you pop the question, if at all?
YouTuber Zach Garcia recently changed his mind on the matter – and is here to explain why.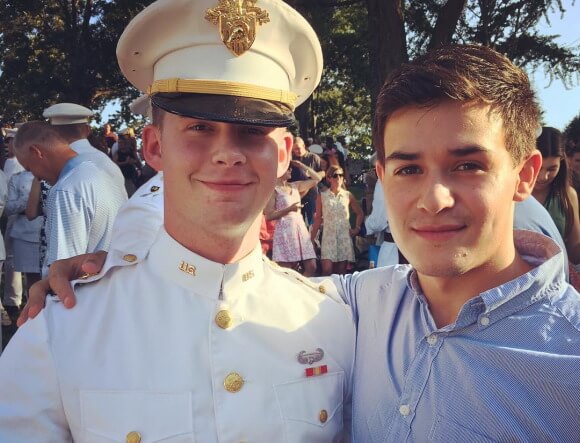 Zach is a popular gay YouTuber, who recently got engaged to his boyfriend, Alastair. Now that he's in a long-term relationship, the question of who's the top and who's the bottom, feels different from before.
"I have been guilty of this myself, asking this question, but I notice it a lot more now that I have a YouTube channel", Zach explains on his latest video. "And it fascinates me – why are so many people interested in knowing if a guy is a top or a bottom?
"I used to think the question was completely fair, and was just a compatibility question. People assume, if you're a top you won't be looking for a bottom."
But when Zach and Alastair just started dating – that question was out-of-place:
It kind of shifted for me when Alistair and I started talking. It didn't happen on day 1, but a week in I did ask him – 'If you don't mind me asking, are you a top or a bottom?'

And he got offended and there was a long pause. And then he answered and told me why he got offended. "I don't know why that question is necessary, we've just started talking…"

I personally didn't see a problem with asking that, but when he explained it, and I thought about it since… He made a point – Why does it matter?

For a hookup I get it – you're looking for in and out, wham bam and done, and that's the end of it.

Yes, everybody has a sexual position preference – but say you're looking for a long-term relationship – is asking top or bottom a question that is appropriate?

If you're talking to somebody and you happen to really like this person, and you ask top/bottom, and they give you an answer that doesn't show you're compatible, you're more likely to nix that person because you haven't had a chance to get to know him more.

Maybe wait a little bit. Talk to them, get to know them. In a long-term relationship, it's a mutual give and take.

Nobody's gonna want to be a bottom for the entirety of the relationship. I don't want to speak for everybody… but I do not want to be a bottom for the entirety of the relationship. 
Watch the full video right here (including a special guest appearance by Zach's dog, Bronson, at the start) –