Earlier this week, we saw straight YouTuber Jack Dean (AKA JaackMaate) reacting to gay YouTuber's Calum McSwiggan's nude photos. Now, the two are taking it a step further, and Calum tries to educate Jack about the highs and lows of gay sex.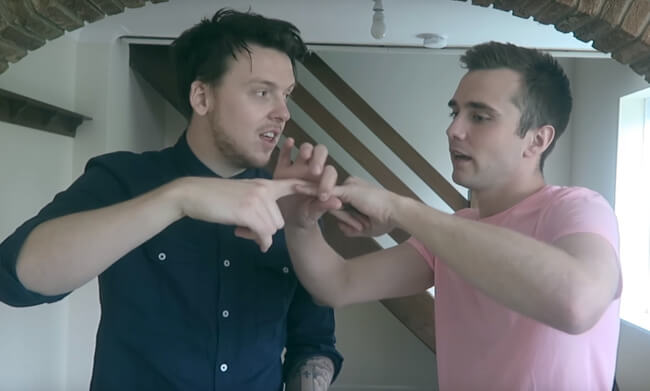 "If I was to give you a blowjob right now, that would probably feel amazing but you wouldn't enjoy it…", Calum starts off. That's not a bad way to start a video. And Jack even answers – "I might enjoy it". Hmm…
They move on to some talk about anal sex ("It shouldn't hurt at all!"… which Jack isn't really buying), then Jack tries to understand the meaning of a "Twink", plus, we find out the surprising truth about Jack's body hair. Oh, and there's talk about Google Maps for finding your prostate. Not a bad idea for some!
Watch the full video right here, it's pretty amusing: