Unless you've been hiding under a rock, you know Shawn Mendes broke the internet this week, with his sexy as hell Calvin Klein underwear campaign. Understandably, Twitter got filled with super-thirsty tweets, and Shawn got to read some of them – out loud…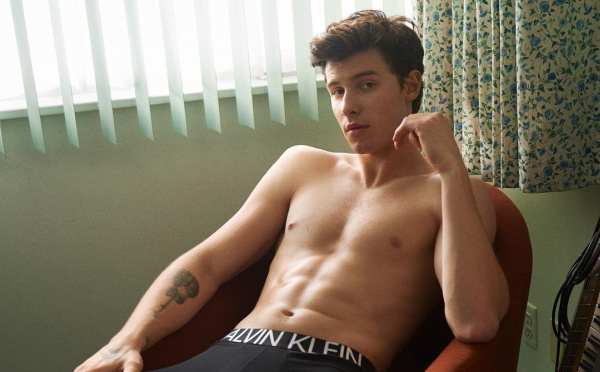 Shawn Mendes, the 20-year-old Canadian superstar, joined the ranks of Justin Bieber, Mark Wahlberg, and plenty other sexy men who became Calvin Klein models.
Earlier this week, Shawn visited the Brits Awards ceremony in London, where radio station Capital FM caught up with him. And to our enjoyment, he was asked to read… thirsty tweets about THOSE underwear photos.
"I'm a man, but Noah Centineo and Shawn Mendes just got me pregnant from their Calvin Klein photoshoot", said one of the Tweet. And then there was –
"If this is how we react to Shawn Mendes, the day one of the 1D boys does a Calvin Klein campaign we'll die, especially if it is Harry"
Maybe a joint photoshoot of Shawn AND Harry Styles in their underwear? We can only dream… Watch Shawn's reactions to these tweets here: