There are a lot of hot guys out there in the world, but Shawn Mendes – at least for the time being, is surely the hottest of them all. So when a surprise campaign in which Shawn appears as a Calvin Klein underwear model popped up without warning – the world noticed. And stopped breathing.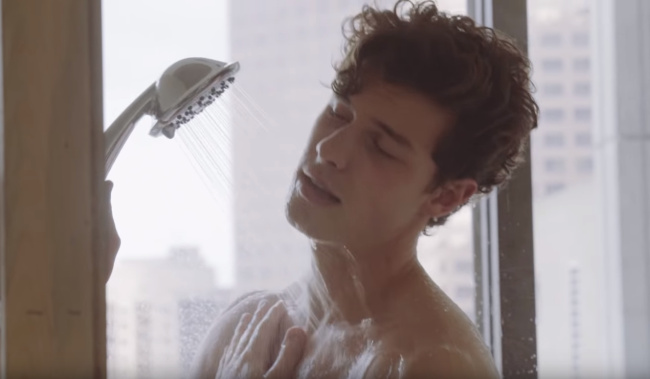 Of course, this isn't the first time we've seen the popular 20-year-old Canadian singer take most of his clothes off. But every time is a celebration, and the new ad truly shows Shawn at his sexiest.
Strangely, the new ad didn't have an "official" online presence at first. Instead, many people have seen it in actual stores – and have taken to social media to share the joy with all of us. Enjoy:
Eventually, Shawn himself shared two more photos on Twitter. And those are… just as hot:
.@CalvinKlein #MyCalvins pic.twitter.com/gVOrHxPhuf

— Shawn Mendes (@ShawnMendes) February 16, 2019
And another one –
.@CalvinKlein #MyCalvins. Campaign coming this week. pic.twitter.com/durcpJlzYh

— Shawn Mendes (@ShawnMendes) February 16, 2019
Another part of the campaign is a short clip, in which Shawn is seen shirtless – closing up his jeans. Of course, there's a video of that floating around social media as well:
We can't wait for more ads from this campaign to show up. Shawn in his Calvins, that's…. hmm, we'll go and think about that for a bit.
And hey – maybe now, Justin Bieber will return the favour and ask to buy Shawn's underwear!