Wouldn't we ALL love to get a ring from Shawn Mendes? Well, one of his buddies did this week – and even though it was a make-believe ring, Shawn did kneel down with it and, well… that guy is lucky no matter what, as you will see in the video of that event.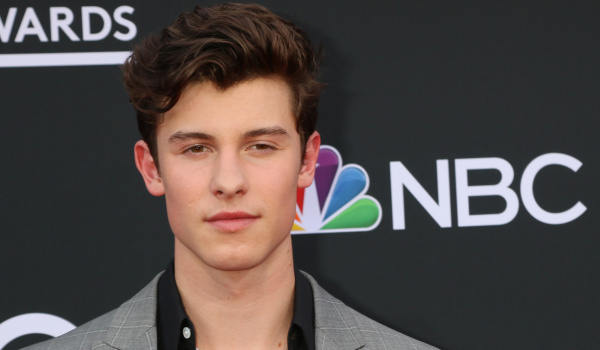 Shawn Mendes, the popular Canadian singer, celebrated his 20th birthday this week – and continued to perform all over the world. He was in Denmark, then moved on to Portugal – where this video was possibly taken.
In the video, posted on Twitter by a fan account (and then retweeted by Shawn himself), Shawn is seen dancing to the ultra-romantic Taylor Swift song, "Love Story".
At some point in the song, comes a part that says:
"He knelt to the ground and pulled out a ring and said
'Marry me, Juliet, you'll never have to be alone
I love you and that's all I really know"
And, dancing and drinking, Shawn knelt down in front of his buddy, and pretended to hold a ring, while singing the lyrics. Yep, it was as sweet as it sounds. Watch:
HE LITERALLY GOT ON HIS KNEE AND ACTED LIKE HE HAD A RING OMG I LOVE THIS MAN pic.twitter.com/FkuUDwD9n4

— Shawn Mendes Updates (@TrackingSM) August 11, 2018
Of course, with Twitter being what it is, millions of fans started debating whether this means he's gay, or not, or yes, or not, or yes, or not.
As a reminder, two years ago Shawn outright said he's straight, and we respect that. (Though he would also pay $500 for Justin Bieber's used underwear, and we respect that too).