Nick Jonas, our favorite, gay-friendly, sexy-as-hell 23-year-old singer has just released his latest single and music video – "Close" – and it's as hot as you'd expect.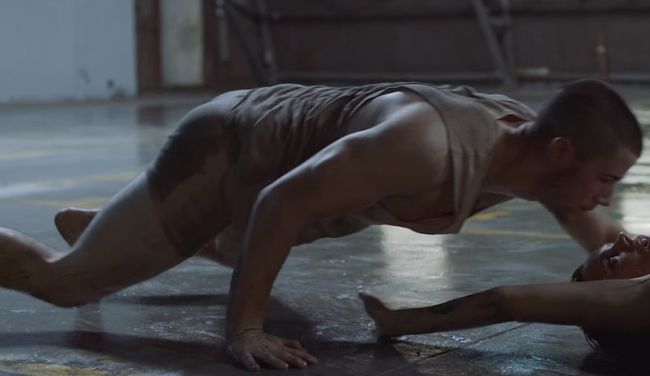 The new track features Swedish pop star Tove Lo, and, more importantly, a hot and sweaty Jonas. The video starts off slowly, with Jonas just sitting there, all buffed up and sweaty.
But pretty soon, his clothes start to disintegrate (hey, we're not complaining!), and we're left with tiny shorts and an undershirt, both of which are unfortunately resistant to the disintegration.
On Twitter, Jonas wrote this song "is about how I literally can't open up and be vulnerable with someone". Anyone willing to help?
Nick Jonas' next album, to be called "Last Year Was Complicated", will be released on June 10th. For now, watch the steamy video right here: