Gay sex (or any sex for that matter) can be exciting and fun and even spontaneous. But still, there are some things you really should take note of before you start. Tacos? That's a big NO-NO.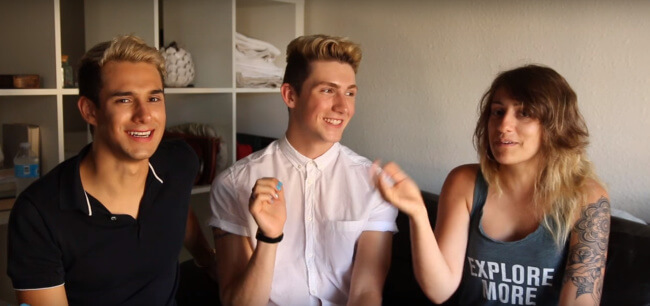 YouTuber Dion Yorkie, along with his boyfriend Sebb Argo and guest lesbian YouTuber Arielle Scarcella, have joined together to film a list of gay sex mistakes. Among them:
Long fingernails while fingering ("that's totally a lesbian thing too!") – Be considered before you use your fingers!
Having Tacos before you bottom. If you're bottoming, you need to be very specific on what you're eating! A salad diet on particular days might be wise…
Having anal sex without lube – or starting too fast, and then It's like a sharp knife going in…
Watch the video right here: