Hickeys can be fun (though sometimes embarrassing… be careful if you have an important meeting tomorrow!), but if you don't want your guy to think you're a vampire going in for the kill – you should give them the right way. Popular gay YouTuber Dion Yorkie comes to your rescue – with a sexy video guide.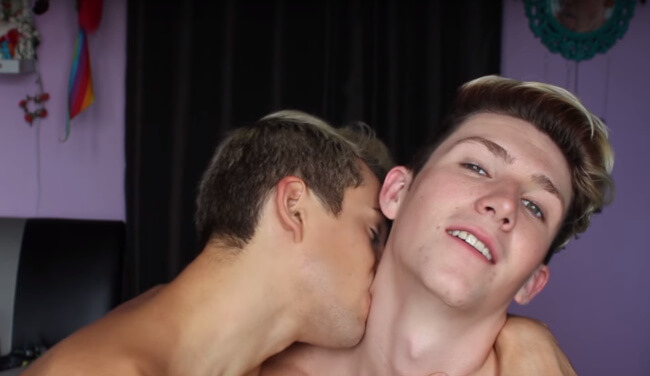 Dion, says his boyfriend Sebb Argo (also a YouTuber) is "really really good" at giving him hickeys – which kind of makes him an expert on the subject. Watch the video for a few tips, such as:
You don't just go right in there – that's going to scare the person. Just like a long flight, you need "layovers".
With a layover, they're expecting the hickey – and can decide whether they want it or not
Try to bite, but don't bite – like a nibble. But play with your tongue!
Watch the entire video right here: