Versailles, a TV series set in 1667 during the reign of King Louis XIV of France, was already controversial during its first season. But with its upcoming second season, stakes are going to get even higher – with five men in bed… together.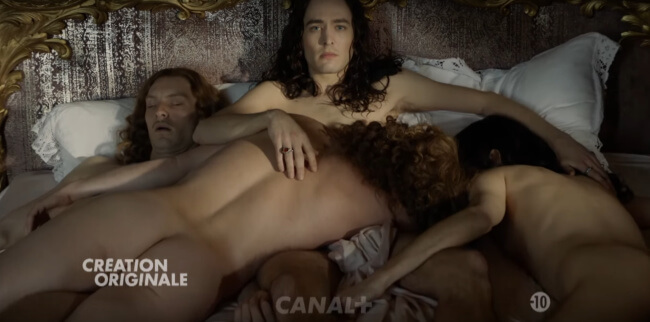 The period drama, which first aired on France's Canal+ and then on BBC2 in the UK, drew a lot of criticism in season 1 for being "porn disguised as a drama series" – it showed both men and women in various states of undress, a queen who takes dwarves as lovers, and some gay sex. However, some people really don't like seeing nudity and sex on their TV screens.
Co-writer and creator of Versailles, David Wolstencraft defended its content, as Metro reports:
"Sex is a fact of life. We're all here because of sex. If you look at the honesty of what the show is doing, the depiction of it as a function of power, the context of it, rather than avoiding the subject entirely, which would be laughable."
Season 2 of the show, which already started airing in France and will air in the UK starting April 21, will feature the king's brother Philippe, Duke of Orleans, his lover the Chevalier de Lorraine and three naked courtiers – all in the same bed.
You can watch the teaser trailer (still in French), right here: