A couple of months ago, Troye Sivan was the latest star to fall victim to a nude photo leak. This week, that same photo came back to haunt him – when his own mother sent it to him questioningly.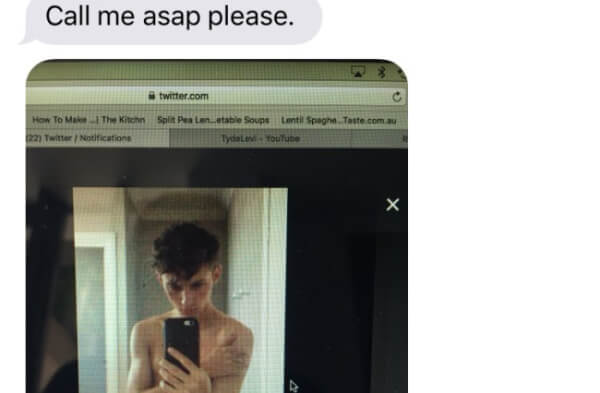 The leaked photo, showed the popular, openly gay Australian singer naked in the bathroom (though, his private parts were appropriately covered by hot steam).
The photo spread like wildfire around the internet, and even though Troye managed to jokingly say he "looks good" in the photo, he did ask his fans not to share it. A short while later, as another response to it, Troye sold a line of… underwear.
But this week, Troye's mother – Laurelle Mellet, came across that infamous photo on Twitter – and was afraid this was yet ANOTHER leaked one. She quickly messaged Troye with the photo, asking him "Is this a new one or the same one?"
Obviously, it's very awkward when your MOTHER sends you a nude photo of yourself. So the only thing Troye could do, was roll his eyes – publicly – on Twitter…
— troye sivan (@troyesivan) November 25, 2016