Nude celebrity photos (leaked or otherwise) seem to be all the rage these days, and X-Factor star Sam Callahan is latest in the series, with videos of him pleasuring himself spreading all over the web. His response? "I was catfished".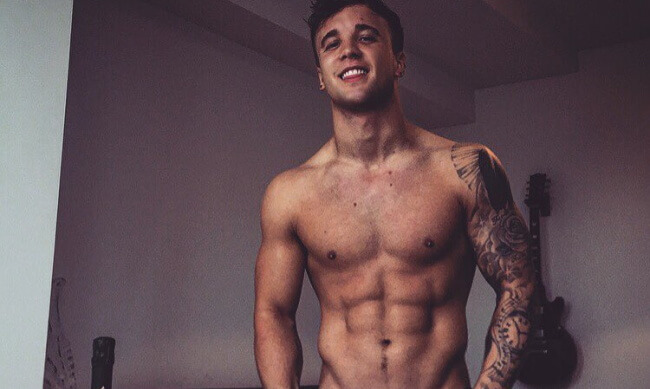 Callahan was a contestant on the British version of X-Factor in 2013. While he sometimes posts nude photos on his own official Instagram channel, this time a Twitter account (since banned) had offered to sell videos of Callahan from two years ago, in his bed, pleasuring himself.
Out of those videos, some VERY explicit GIFs (involving a fully naked Callahan and, well, a finger) eventually spread like wild-fire across the internet.
Speaking to The Sun, Callahan explains he was catfished – he thought he was "performing" in the video for someone other than the real person who was watching – who also recorded the videos, and now apparently leaked them.
I was young and foolish. Unfortunately I wrongly trusted the person I was speaking to at the time and was completely betrayed and catfished.

It's not something that would happen now. I'm way too focused and driven to put myself in that risky situation, but I guess we live and learn.
https://www.instagram.com/p/BLgjYV7h1fP/?taken-by=itssamcallahan
h/t: Queerty