Sam Callahan was a contestant on the British version of X-Factor in 2013. Back then, he was a shy little twink with an impressive voice. How things have changed…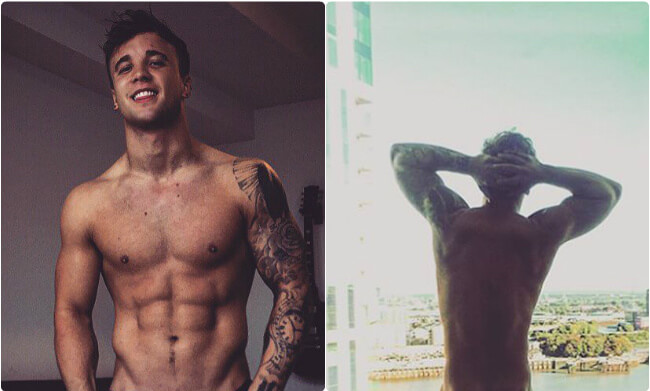 These days, Sam is a muscled-up hunk, with impressive abs. But his backside is just as impressive, as you can see from a photo he uploaded to Instagram during the weekend.
Of course, we only get to see his bare ass, while the rest of London, it would seem, gets to see everything else:
And there's the front side:
And yes, that was him 3 years ago:
And today:
We'll definitely keep an eye out!
h/t: The Gay UK