We already knew Tom Holland, the new, hot Spider-Man, was wearing a thong under his Spidey suit. Now, it also turns out he was wearing a thong during his first "meeting" with fellow Marvel star Benedict Cumberbatch – and… there was shrinkage involved.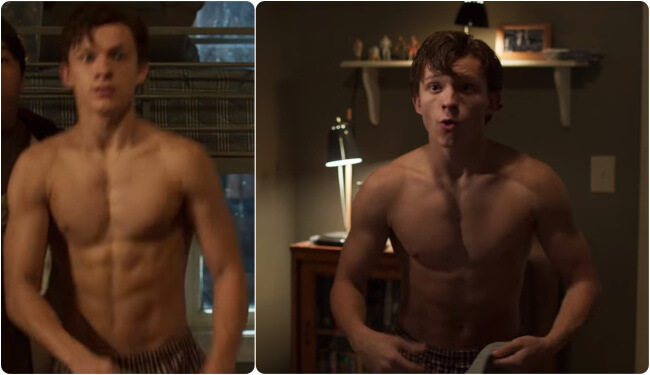 Benedict Cumberbatch portrays Doctor Strange in the Marvel Universe, so he and Tom will both appear on the upcoming Avengers: Infinity War.
But their first "official" meeting was quite different, as Tom describes in a video interview with People.
It was a day of "scanning", in which his whole body had to be scanned for the fitting of the Spider-Man suit – so he had to stand in a cold room, arms and legs spread wide – wearing only a thong. And then Benedict came in.
"I had to just wear a thong, and they take thousands of pictures of you to make the suit. It's always cold in those rooms so there's shrinkage… it's not manly at all."
Benedict then goes on to reveal that he once ignored Tom, when he mistook him for a… fan.
Watch it right here: