With Spider-Man: Homecoming right around the corner (it's set to be released on July 7), we're getting more and more excited for Tom Holland.
For his role as Spider-Man, that is. Well, that too – but mostly for his impressive pecs, and particularly when they're wet and glistening in the sun.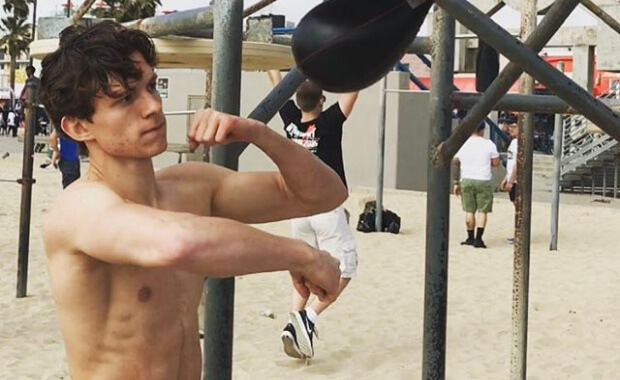 The 21-year-old actor (he celebrated his birthday last week) was in Singapore, where he visited the "Infinity Pool" – a rooftop pool, 57 floors above the ground, where you float and contemplate what would happen to you if you slipped over.
Tom Holland was apparently contemplating the same thing, while putting his buffed up body on display. "A big drop even for Spiderman", says the caption.

The photo was taken by Tom's BFF, Harrison Osterfield, who was also with him in Singapore, along with a third friend – Jacob Batalon.
Now we really can't wait to see Spider-Man in all his glory.