We all adore Tom Daley, the [Hot] Olympic diver who's engaged to filmmaker Dustin Lance Blank. Now, fresh for the new year, he's using his popular YouTube channel to teach us some of his health and fitness secrets. This time: Can lemons give you abs?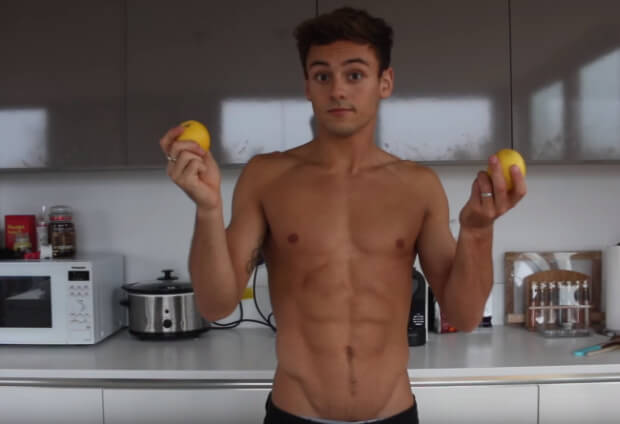 "The first thing I do every single morning is have a glass of lemon water", Tom says on the video. "It's quick, it's easy and it's simple."
Why lemon juice? He gives a few reasons:
It's great for the immune system
It's cleansing, great for flushing out toxins
It's great for your skin
It's great for weight loss!
Go ahead, have yourself a lemon. Or at least, watch the shirtless Tom telling you about it. Both are good for your health.