What do you get when you take two hunky British divers, put them together in a room, and let them twerk and shake their booties? Christmas!
Which is exactly what happens in Tom Daley's latest video, where he's joined by champion diver Matty Lee, for a series of Christmas challenges.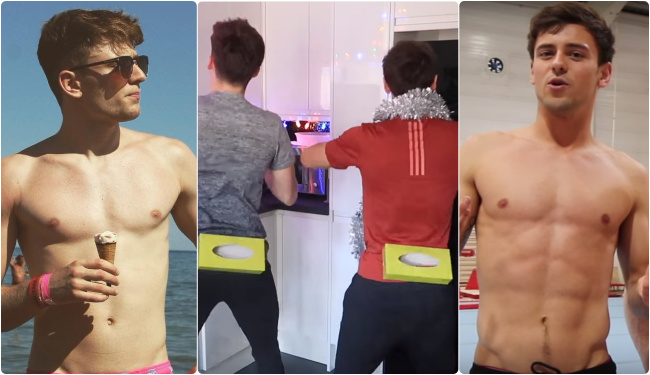 Having recently watched Olympic medalist Tom Daley and his husband Dustin Lance Black prepare their house for Christmas (while battling over Shawn Mendes' sweater), Tom is now ready for some Christmas games.
This time, Tom is having his fun with fellow diver and gold medalist Matty Lee.
Tom and Matt start off their "Christmas Olympics" with a "Candy Cane Challenge", where they have to use their mouth and a chopstick to pick up candy canes. Then, they move on to the "After Eight Challenge", where they need to catch chocolates with their mouths.

Finally, they stop using their mouths and move on to using their bums, with "The Twerk Off" – and yep, it's exactly what you think it is.
Watch it right here: