With work underway on a Call Me By Your Name sequel, it's fun to look back at some interesting tidbits from the first film. So in a new interview on The Graham Norton Show, Timothée Chalamet talks about that long…long… making out session he had with co-star Armie Hammer. And it wasn't even in the film.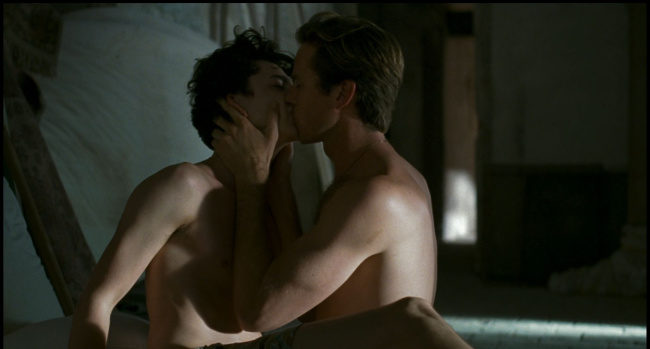 Call Me By Your Name, the critically acclaimed gay love story, tells the story of the relationship between a 17-year-old Italian-American teenager called Elio (Timothée Chalamet) and his father's American student, Oliver (Armie Hammer).
Some time ago, we had already heard Armie Hammer's version of the story of this long make out session – but now we're getting to hear it from sexy Timothée.
"We basically had to break the ice. We had to do a rehearsal outside… it happened to be the first make out of the movie, the first kiss.

So Lucas said dive into it – and we started making out – and there was no cut. We're two minutes into it… and Lucas was gone!"
Watch it here: