Steve Grand is, first and foremost, a talented and openly gay musician and singer. But… he's also a muscular hunk who's never afraid to put his body on display.
And when his only cover is a tiny Speedo (unlike his Justin Bieber cover…hmm… that was sort of a pun) – the fans are mighty pleased.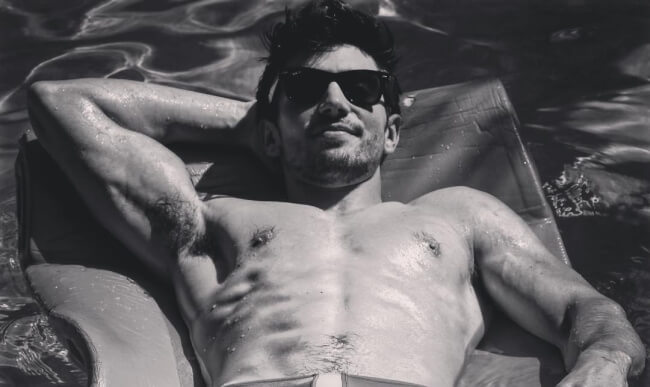 The revealing photo was posted on Steve's Instagram account. "Recording session cancelled for today", he explains. "Please send your #thotsandprayers; that I may survive this very real thirst." ("Thot" is internet slang for hoe).
Now we're conflicted – we don't want Steve to cancel his recording sessions, because we want more songs. But… we also want more pictures like this one. Can't we find a middle ground?
Enjoy:
https://www.instagram.com/p/BHK8WM4gfur/