Gay singer-songwriter and major hunk, Steve Grand, is back with a new music video, for a remixed version of his song "We Are the Night" – and it's a blast.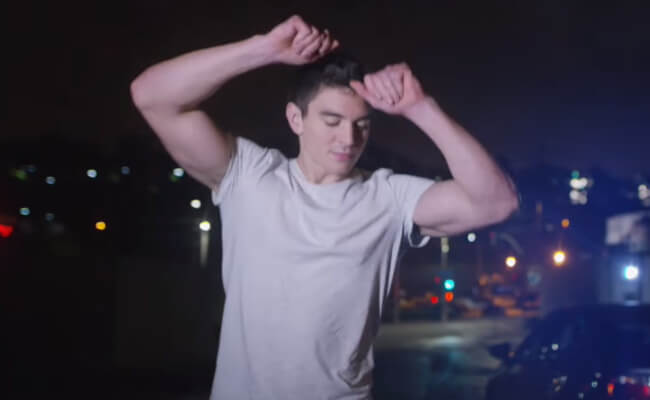 Originally part of his 2015 album "All American Boy", the remix was done by ​Dave Aude, a Grammy award winner DJ, who turned the original power rock song into an energetic dance track, giving Grand's vocal that sexy lo-fi treatment.
And of course, there's the tight white shirt he's wearing.
They're gonna say we just ain't right
But we are the night
We are the night

So for every boy and every girl
No matter who you love
And for all my trans brothers and sisters
Of every race, in every place around this globe
It's our time
We will rise
Grand also recently published a personal video, where he discussed the internet haters – and how they made him hate himself. We're here rooting for you Steve.
Put on your dancing shoes, and see the new video, right here: