This is becoming the Nude Stephen Amell Week – only yesterday we told you about the Arrow star's disappointment over not being able to show his bum on prime time TV – and today he's actually showing it… on Instagram.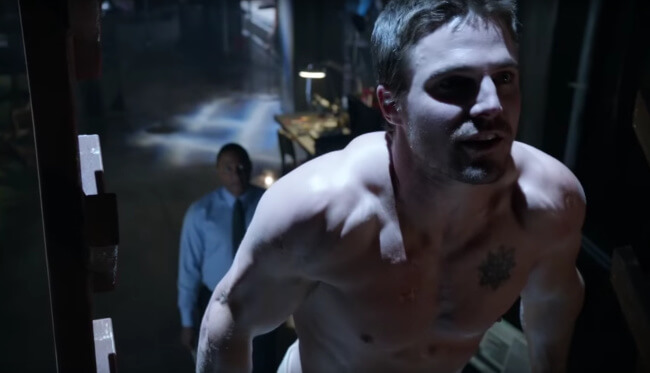 Of course, this isn't the first time we've seen 37-year-old Stephen Amell's naked bum – we've seen it in all its glory years ago, on the gay TV show Dante's Cove. 
But hey, there's so such thing as too much of a good thing – especially since Stephen's gotten even hotter over the years.
Stephen posted a photo from Palm Springs, California, sitting by the pool… naked, ready for some skinny dipping.
Interestingly, the photo that came before that, told the story of how Stephen cried when he watched Call Me By Your Name –
So when are we getting some more naked Stephen? We're all ready.