Ah, what could have been… The CW's Arrow already does a pretty good job of showing us its star, Stephen Amell's buffed up body. But an upcoming timetable shift spells bad news for us, according to Stephen himself – no butt shots. Even though he really wanted them!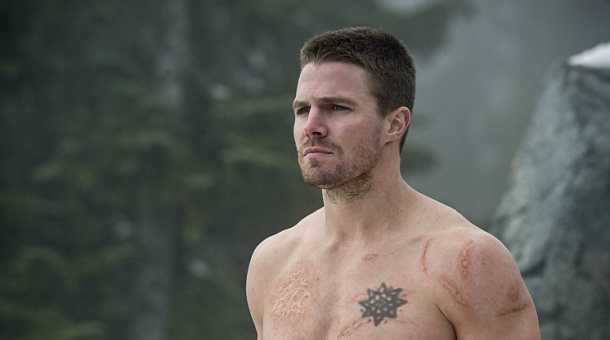 Season 7 of Arrow, which is set to première this fall, will move from a 9pm timeslot back to 8pm. That means more kids are sitting in front of TV, which in turn means no Arrow-Bum.
Stephen Amell took to Twitter to voice his "disappointment" (and ours!), after he "reeled off 8,000 squats" in anticipation of showing his bum on TV:
Would have appreciated a heads up that Arrow is moving back to 8 pm before I reeled off 8,000 squats in anticipation of showing my full bum on television.

— Stephen Amell (@StephenAmell) June 28, 2018
Of course, we HAVE seen Stephen Amell's nude bum on TV – and even more than once. It's over here if you need a reminder.