These days, Stephen Amell is mostly famous for being "The Arrow", as well as his more recent show – Heels.
Some of you might even remember his small role as a male prostitute on HBO's Hung. But before that… he was an often-shirtless hunk on gay supernatural soap opera (yep) – Dante's Cove.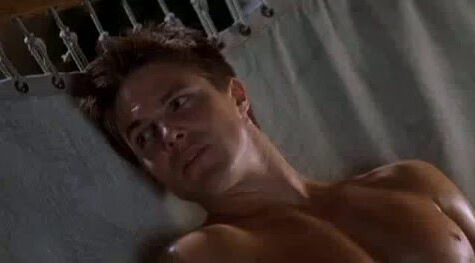 Dante's Cove was a – yes, I'll say it again – "gay supernatural soap opera" series that aired for 3 seasons, between 2005 and 2007, on LGBT cable channel "Here TV". It told the story of "a young gay couple seeking to be together and to overcome the dark mystical forces that conspire to separate them."
Now (and every couple of years, to be honest, because it's that hot) we're remembering this show once again – and mostly, the fact that a young Stephen Amell was on it, and he didn't have a lot of clothes. Sadly, though, his character was straight.
Amell only appeared on season 1, and was replaced on season 2 by a different actor (at which point the character DID apparently become gay – just a bit too late…).
So, what did Amell look like back then? Those Green Arrow muscles were already starting to form up… have a look: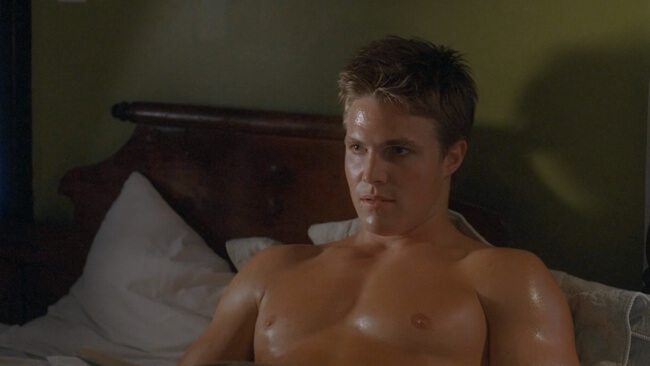 Then there was the towel scene –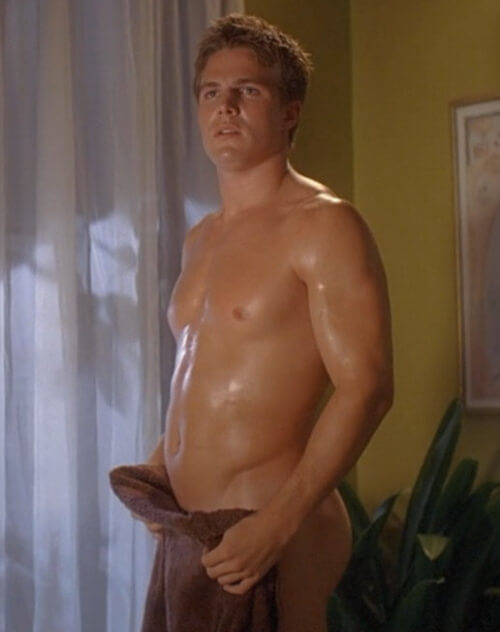 And then – No towel!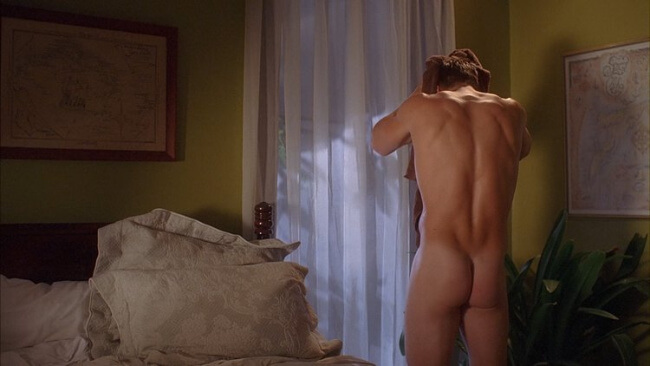 You can watch a short clip from the show right here:
Oh, and if some eager fans of supernatural hunks even started a Kickstarter to bring the show back for a 4th season, but alas, it was unsuccessful.