Grant Gustin, who we all know as "The Flash", flashed his bare, wet bum on Instagram this week (the puns just write themselves). While we were all salivating, his Arrowverse co-star, Stephen Amell, was having a similar reaction, apparently.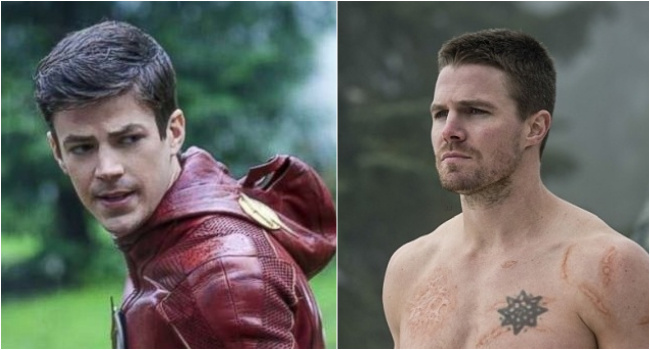 29-year-old Grant Gustin stars in the CW's The Flash series as, well, The Flash. We've been fans of his nimble body for years, so getting to see his bubbly butt in the pool is a godsend.
The photo, which was posted on Instagram by Grant himself, was taken while he was on vacation in Mexico. "Sad to leave it behind", the caption says. So here's Grant's behind:
Naturally, the internet went wild, along with some of Grant's co-stars.
Stephen Amell, who plays The Green Arrow on his own CW series (who has his own history with nude photos) replied by saying "I might not be straight anymore."
We got you, Stephen! (And hey, he already hinted before that he would go gay for $20 – but Grant Gustin's ass is a much better reason).
Robbie Amell, another former co-star (and Stephen's cousin), replied – "New phone background" – we hear you!
Now we're just going to stare at it some more. We're suddenly in the mood for cake.
Want More Naked Celebrities? Check Out Mr Man