Shawn Mendes, the 18-year-old Canadian pop sensation, is touring the world these days and giving interview.
In a recent video interview, he was shown tweets about him from "thirsty fans" (aren't we all?) – including one that about becoming a stripper, and one involving a bit of… S&M, maybe?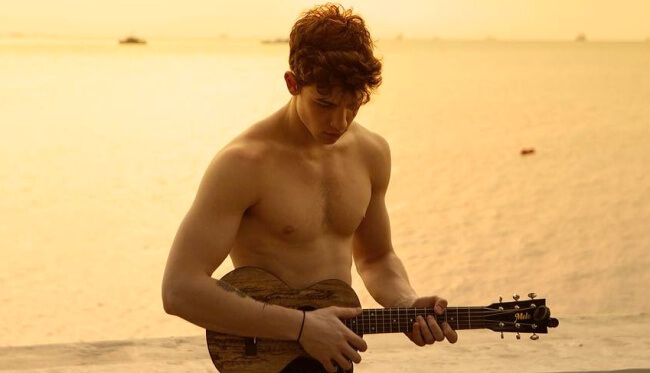 Shawn was interviewed by popular YouTuber Dee Kosh while in Singapore. The interview starts with Shawn talking about maturing with his songs, the meaning behind his song "Mercy", and where he gets inspiration for the lyrics.
Then, the host shows him two Tweets from "thirsty fans". The first one, is about Shawn becoming a stripper – something he already kind of does on Instagram, though not all the way, of course…
"Can Shawn Mendes be my personal Stripper?"
Sadly, Shawn quickly says No, and explains that he's really not a dancer, which is the first problem – he would rather just chill at home.
The second thirsty Tweet is from someone who writes to Shawn "I'll let you punch me"… Hmm…
Watch the interview and Shawn's reactions right here: