Singer Shawn Mendes has a new album out these days, so he's doing the rounds on all the TV talk-shows – and we're enjoying every minute of it.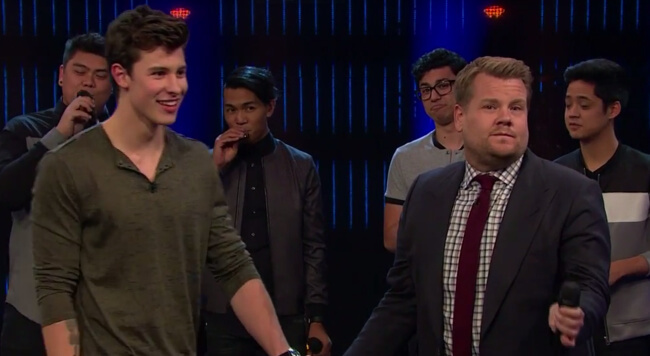 Yesterday, Shawn was on "The Late Late Show with James Corden" – and entered a musical feud with Corden, debating (singing) whether songs were better "Then" or "Now".
Earlier this week, "The Backstreet Boys" were on the show, singing with Corden. In response to this, Mendes told Corden "I just noticed, you never play new music… It's just like old stuff all the time. I was thinking like you should maybe update the playlist or something. It's 2016″.
The result? The two, with help from the The Filharmonic, entered a "Better Then / Better Now" Riff-Raff, singing songs of the Spice Girls, Rihanna, Sia, Kris Kross, TLC – and Mendes himself.
It was all pretty charming, and Mendes is at the top of his game these days. Watch it right here: