Were you ever jealous of a pair of hands? Well, you might be after you watch Shawn Mendes' latest music video, for his song "Nervous". In the clip, a pair of hands is fondling the Canadian hottie all over, while he's trying to sing.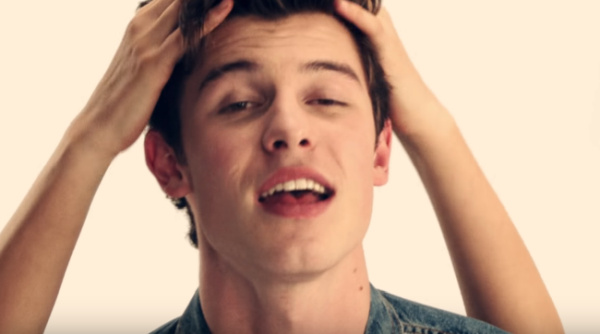 19-year-old superstar singer/songwriter Shawn Mendes has been in the news a lot lately, having released his third album last month, simply titled "Shawn Mendes." From talking about Justin Bieber's used underwear, to talking about Pride month, Shawn has taken up a lot of our time – and for good reason.
Now, Shawn is releasing a new music video, for the song "Nervous" – one of the more popular ones from his latest album. Back in May, he already released a black and white, vertical version of this clip (on Spotify), and now we're getting the full-sized, full-colour version.
The video shows Shawn singing with a guitar, while a pair of hands is touching him ALL OVER. Shawn looks really amused and happy by the whole ordeal, doing his best not to laugh – he's really adorable.
The hands belong to actress and model Lilliya Scarlett, though in an Instagram photo, we can see the clip's director Eli Russell Linnetz also got to touch Shawn. We're jealous again!
https://www.instagram.com/p/Bj5DcCgB3_B/?taken-by=elirusselllinnetz
Watch the full video right here: